Fun and Exciting Children's Books
Currently, Karin Larson has three children's books available. You can purchase her books, BEDTIME KISSES, LITTLE BUG and ALPHABET ZOO, in
her store
, or learn more by visiting her page at
4RV Publishing.
ALPHABET ZOO – April 2022
From letters A to Z, furry faces are here to see. Living in cages and ponds or feathered friends in a tree. Explore a zoo of exciting animals from land, air, and sea.
Hard Cover Regularly 28.99 plus tax/sale 24.99 Soft Cover Regularly 20.99 plus tax/sale 16.99
BEDTIME KISSES, 4RV Publishing – April 10, 2014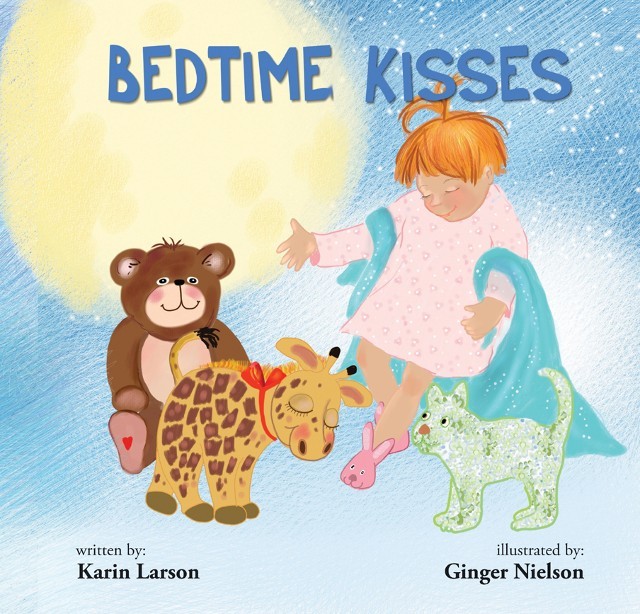 Mommy will be here really soon, but first, I'll plant some kisses on my friends around the room. So begins a different type of counting book for little ones.
Goodreads Reviews for

Bedtime Kisses

:
By Viviane · ★★★★☆ · October 29, 2018
"Cute counting and rhyming bedtime book for young toddlers. A little girl kisses each of her stuffed animals before going to bed. Cute artwork too."
By Chris · ★★★★★ · September 06, 2016
"If you have a little one who always wants to stay up 'just for five more minutes,' then this just might be the perfect book to encourage them to go to bed on time, if not earlier.
Every child has at least one favourite toy, but this may help teach them to look after, love and value ALL their toys, but don't expect them to keep their toys as tidy as the little one in the story!
The illustrator has done an exceptional job on the colour drawings, making it easy for the young reader (or listener) to relate to the gentle rhyming words.
This book could easily become a favourite and much loved 'toy' as well."
By Bam · ★★★★★ · September 15, 2014
"Perfect bedtime book for my girls. We love the rhyming words, counting and of course stuffed animals."
To see more reviews or to write your own, please visit
Goodreads
.
LITTLE BUG, Guardian Angel Publishing – August 2015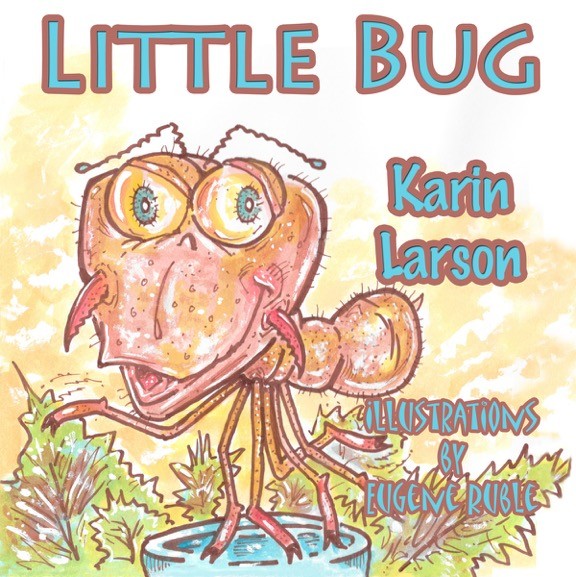 Persistence pays in the end as Little Bug crawls to find a morsel of food, a drink of water, and a place to rest. He looks high and low and gets very tired and slow after trying to leap on the wing of a butterfly and catch a wiggly worm.